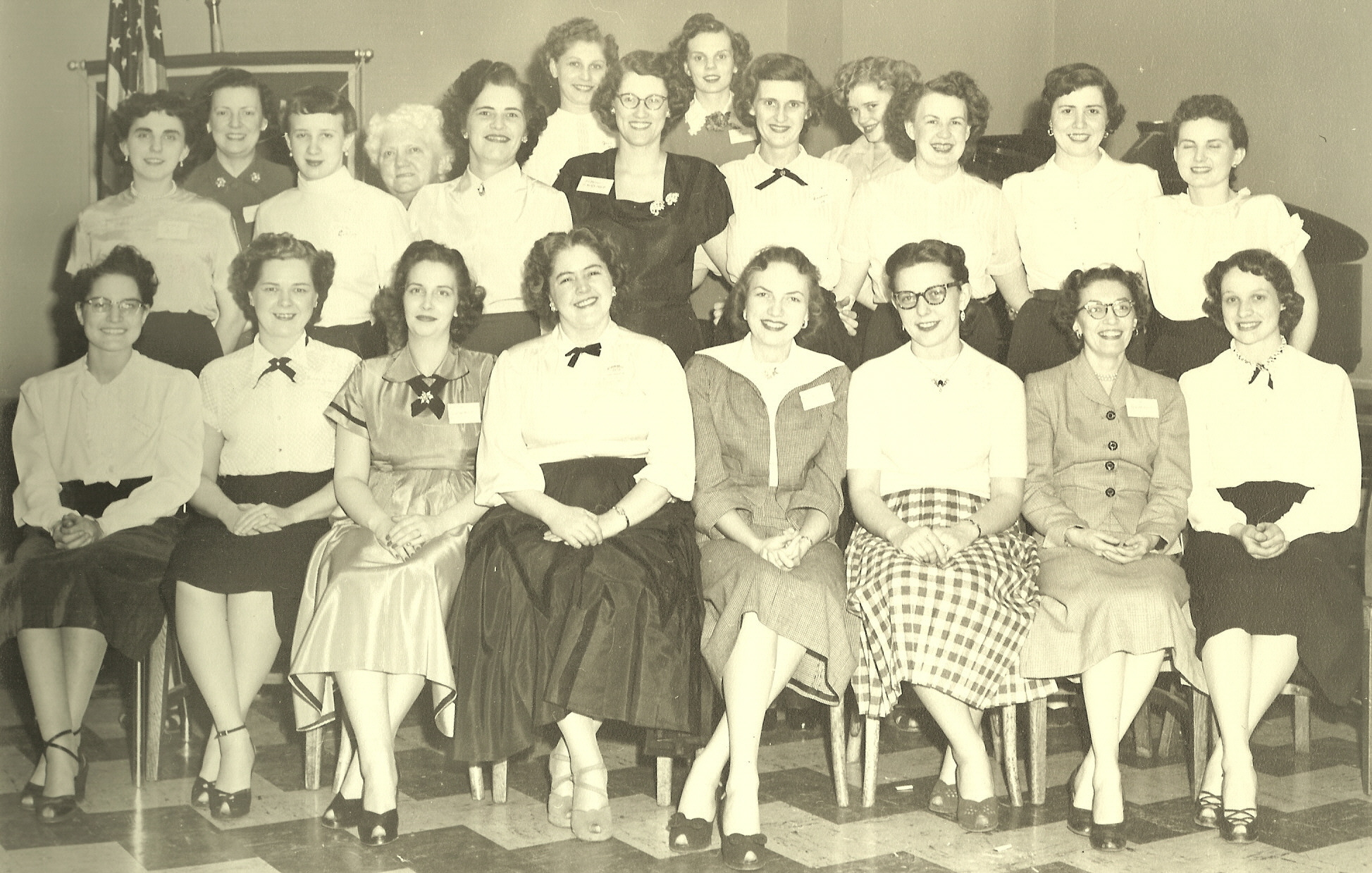 First row, left to right:
Rose Liepke, Delpha Sporrong, Dana Reed, Kathy Lienau, Mavis Burtness, Joan Sunde (Heaberlin), Pat Warner and Merri Liepke.
Second row:
Marcie Bury, Caryl Cordes Hanson, Pat Dougherty, Eleanor Langsdale, Bev Broderson, Naomi Reishus, Loretta Dahl, Abbie Rye.
Third row:
Grace Denner, Florence Liepke, Dorothy Hallberg, Irene Wasick, Joan Hyland.
Not pictured: Randine Hattlestad, Ruth Ogilvie.